2 tips on how to claim damage from overflowing tank
I share 2 tips on how to claim damage from overflowing tank. Can we claim water overflowing loss to your home when you water tank burst or overflowing due to lack of maintenance? The water tank or apparatus often install on the roof top of the house. People migrate to the city for a greener pasture, many houses, and a condominium mushroom in a crowded space. Is it fair to us that we have to pay for the development?
The developer installed a condo with a water tank and or even swimming on the rooftop. The management needs to monitor any pipes burst or leakage constantly.
No matter how tight the maintenance schedule is, mishaps do occur. Are we prepared for that?
Years ago, the old water tank burst at the low-cost government flat at Johor Bahru. A few residents lost their lives in the disaster. How to Claim Water Overflowing Loss To Your Home on this case?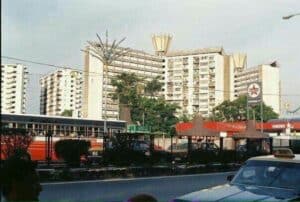 The leakage of a transparency swimming pool built on the condo's rooftop that most people would never forget. It leaks from the top like a cascading waterfall that can be seen a few kilometers away in Singapore. Can we claim water overflowing loss to your your home from the swimming pool.
2 tips on how to claim damage from overflowing tank
I vividly recall when I joined general conglomerate insurance in corporate marketing. A sewing machine called me to investigate the water tank leakage on the third floor of the shop lot. As a greenhorn, I was dumbfounded to discover the water damage to shop content was not claimable.
I was devastated that I signed up for the Australian Insurance Institute self-study course to enhance my insurance knowledge.
Put my heart and soul into passing all twelve papers within two and a half years. Later on, I specialized in marine insurance at the Chartered Insurance Institute of the UK.
Remember to add the water tank, apparatus, or bursting pipe to your home fire insurance. If it is a householder or home insurance, it includes this clause.
The extra premium your pay is insignificant compared to the loss and damage to your house structure and content.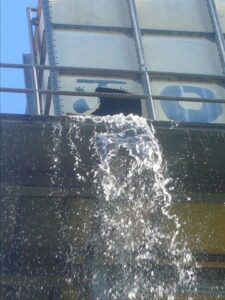 2 tips on how to claim damage from overflowing tank
Water tank, apparatus overflowing or bursting of water pipes endorsement
For an additional premium, the Company now agrees and declares that the insurance under this policy includes loss or damage to the property caused by the bursting or overflowing of water tanks or bursting apparatus or pipes installed in the buildings certified or containing the property insured excluding:-
(a) loss or damage caused while the premises not occupied .
(b) The water discharged or leaking from an installation of automatic sprinklers.
(c) the first RM1,000.00** of every loss at each separate premises, as ascertained after the average application, or the Company's rate able proportion of that amount.
(d) When the sum insured is not more than RM50,000.00 , it may reduce this excess to 1% of the sum insured subject to a minimum of RM100.00
(e) All the policy conditions (except in so far as they may be now expressly varied) apply as if had incorporated for any loss or damage as aforesaid shall be lost or damaged by fire.
SPECIAL CONDITIONS
1. The Company's liability shall in no case under this endorsement exceed the sum insured by each item of the policy.
2. This policy does not cover loss of earnings, loss by delay, failure of the market, or other consequential loss or damage whatsoever except the loss of rental inclusive in the policy.
3. The Insured use all reasonable diligence and care to keep the premises in a proper state of repair. If the insured discovers it, rectify it immediately. Taken additional precautions to prevent further loss or damage as the circumstances may require. The insurer is not liable for any loss or damage caused by a defect received notice from the Company or any person or public body.
Subject otherwise to the terms and conditions of the policy.
2 tips on how to claim damage from overflowing tank
Typical water damage covered by homes insurance:
Boilers. The same goes for a frozen pipe that explodes, but not if you didn't keep the house warm.
There are accidental leaks from pipes or appliances, such as a damaged washer or dishwasher.
Water damage from a fire sprinkler system or a fire department hose.
Water damage from a roof leak, a storm, or a tree falling on your roof. Remember that if an accident (such as a falling tree) destroys your roof, you must repair it quickly. If no action taken may result in additional uninsured water damage.
Storm damage from severe rain or hail.
Ice dams, such as ice in your gutter damaging your home, may be covered if the damage was abrupt and not due to neglect.
2 tips on how to claim damage from overflowing tank
Homeowners Insurance Doesn't Cover
Here are some frequent issues not covered by regular homes insurance:
Flooding. Most importantly, no flood damage is covered by home insurance. Hurricanes, tsunamis, storm surges, overflowing rivers, and heavy rain can cause flooding. Consider flood insurance to cover these issues.
A failure to remedy a plumbing issue or neglect to keep the heat on during cold weather causes water damage.
The insured intentionally set fire to your home or turned off the heat in the cold.
The earthquake, landslide, or mudslide water damage. Is unlikely to be compensated. An earthquake insurance policy to cover damage from an earthquake.
Back-up water damage in a sewer or drain (unless you purchased special coverage for this problem.)
Water damage from a pool or other constructions.
Water damage from seepage or foundation leaks.
The insurer would not pay the expense of repairing or replacing a faulty dishwasher or washing machine.
Failure of a sump pump or related equipment, you may want to seek sump and water back-up coverage for such issues.
2 tips on how to claim damage from overflowing tank
How Can I Prevent Water Damage?
It is best to take preventive measures are one of the best ways to protect a home from water damage. Routine maintenance and timely repairs are essential.
Remember that homeowners insurance only covers "sudden and accidental" water damage, not ongoing issues. A leaking faucet, for example, should be repaired as soon as possible.
Other options:
Remove the sediment from water heaters twice a year.
Install an intelligent leak detector that alerts your phone or email (Some sensors can turn off the water to prevent damage.) In a LexisNexis study of 2,306 US homes, water-related claims dropped 96% after installing a Flo by Moen water leak detector.
Washing machine, dishwasher, water heater, and refrigerator hose inspection Replace any damaged hoses.
Inspect your roof and replace any missing, rotten, or damaged shingles. Also, clean your roof gutters. Clogged gutters can overflow and pool near a home's foundation, allowing water into the basement.
Prevent frozen pipes if you live in a cold climate. Set the thermostat at least 50 degrees and insulate pipes. The American Red Cross has more information on thawing frozen pipes.
Clear snow from your roof to avoid ice dams. A roof or gutter with ice dams can cause extensive damage to both the exterior and interior. A roof rake can help remove snow from the top and prevent snow dams.
Remove leaves from gutters each fall to avoid clogged drains and ice dams in the winter.
Please share it with friends or family member if you like my article. Also, I appreciate your constructive comment in the box below.
Comments
comments