Do you need cashless admission medical insurance?
Have you ever had to rush to an ATM in the middle of the night because someone needed medical attention? Have you asked for money from friends or family?
You even used up all the credit card limitations, yet the private hospital does not allow your family to the admission. What shall you do?
Cashless hospitalization aims to avoid such situations. The insurer pays the hospital directly, based on the annual limit.
Do you need cashless admission medical insurance?
a cashless hospitalization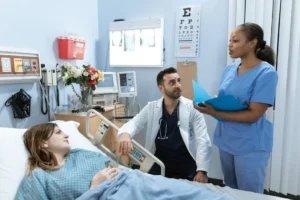 Companies partner with hospitals after analyzing their medical services. These facilities are part of the cashless network, so you don't have to pay to use them. The insurance company uses third-party administrators (TPA) to deliver to the hospital directly.
Cashless hospitalization did in two ways:
Inpatient stay
If you can't plan and determine the network hospitals, check your policy document or call the toll-free number. Here are the steps to take.
• Get a pre-authorization form from the hospital insurance desk or download it from the TPA website. Both the patient and the doctor must sign the form.
• Submit the completed form submitted to the insurance desk for verification.
• The TPA then approves the form.
• An authorization is then sent with the sanctioned amount.
Emergency hospitalisation
If you an admission urgently, follow these steps:
• Show your HEALTH INSURANCE card with your policy number and coverage details.
• Fill out the authorization form available at the insurance desk.
• If you can't wait for TPA approval, you can pay the hospital bill and later claim reimbursement.
Do you need cashless admission medical insurance?
Now let's look at cashless hospitalization.
• Keep in mind that this service is only available to the panel hospitals. To find cashless hospitals in your city, visit the insurer's website.
• Planned claims require advance notification. It includes pre-and post-hospitalization expenses.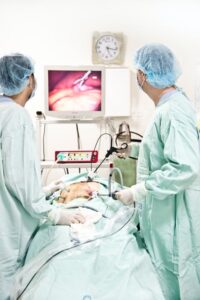 • Notify the insurance company of emergency hospitalization within the maximum time frame. The policy document will contain this information.
A cashless hospitalization
• If hospitalized, you don't have to worry about finances, which is a relief.
• Knowing you are adequately covered ensures you receive the best medical care.
To avoid unpleasant surprises, read the terms and conditions and understand the inclusions and exclusions of cashless hospitalization insurance. Keep copies of all bills, reports, claim forms, and discharge papers if you need them later.
Do you need cashless admission medical insurance?
The Value of Cashless Health Insurance
People are often cash strapped due to rising medical costs and crises like the current pandemic and cannot always afford medical expenses. As a result, cashless health insurance is a big help because you can get treatment without immediate cash access. You must go to one of your health insurance provider's network hospitals to receive treatment.
It will give you peace of mind and reduce unnecessary stress. It save you time and energy when settling your claim with the insurance company.
Do you need cashless admission medical insurance?
Cashless vs Reimbursement Claims
The policyholder either pays a monthly or yearly premium to cover the family members' medical expenses covered by the policy. The reimbursement process can be cashless or through reimbursement claims. So, here's the difference:
Cashless
The cashless feature of the health insurance policy means the policyholder does not have to pay upfront for hospital treatment. In such cases, the insurance company and the hospital settle the bills without the policyholder having to pay cash.
Payment claims
The policyholder must first pay the hospital in cash for reimbursement claims and then apply for reimbursement with the insurance company. So, the policyholder pays the hospital first, then the insurer. The reimbursement option is used for treatments not received in a network hospital.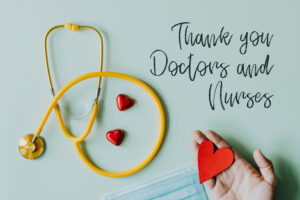 Do you need cashless admission medical insurance?
Two scenarios with medical insurance
In the olden day, there wasn't any cashless admission medical insurance. One of my relatives suffered so much to save his father's life. He sold 16 acres of matured oil palm land at a discount rate.
A wealthy heartless buyer slashes his selling price twice a week, aware of his predicament. With one hundred thousand dollars, they flew off to Chennai for his father's kidney transplant. Luckily, it was a successful operation, and he lived until he was 78.
Probe this hardship they have undergone. Was it not painful to dispose of the land at a discount price?
A dog lover woman bred a German shepherd at her big bungalow compound in another case.
After her husband's dismissal, she grieved so much that later she too suffered a pancreas cancer in April.
Even though she had brought her cashless medical insurance for only forty thousand for one admission, it was insufficient for a single operation.
Pancreas cancer is a long-term illness, the forty thousand soon exhausted, with only Hudson's choice left for her business owner's son.
To save her mother's life, he re-mortgaged his residence to the bank for one hundred thousand dollars.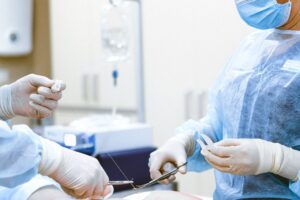 When one person is dying, the family members listen to those so-called quack doctors for all kinds of expensive Chinese herbs to boost her immune system, besides the usual chemotherapy.
In July month, I paid her a visit to her home. Hardly I could recognize her. A frame of 65 Kg dramatically dropped to 40 kg in 3 months. With her emaciated body and a pair of hollow eyes on a skeleton body, she could hardly have the energy to swallow that semi-fluid food.
I received terrible news from her son in October of the same year that she passed away in the government hospital as her son had used up altogether two hundred thousand dollars since April.
Two hundred forty thousand could not save her life. Do you realize how skyrocketing medical costs are nowadays?
Do you need cashless admission medical insurance?
Now is the time to have a cashless admission medical policy. Review your existing policy, and it suffices to cover the primary operation. If it is inadequate, please buy a supplement policy to have a lesser exclusion endorsement in your policy.
Do not listen to those unscrupulous insurance agents to surrender the policy. Your health is not the same as five years, assuming you purchased a policy then.
Also, a soft reminder, check your policy for the annual limit and whole life limitation of the sum insured. Is it coverage up to 80 or, even better, 100 years old? As with improving medical health care, our life span lasts longer than our fore-parents.
Your Views
As always, please leave any ideas or questions in the comments area below.
Comments
comments