How to protect against Hurricane Damage with Insurances? Typhoons and hurricanes frequently occur on our shore. Thus, are we prepare for this monstrous destruction?. Having said that, have we buy adequate insurance coverage to protect the sweet nest. But nevertheless, it is not too late to consult your intermediary. Not only frequently occur, but also the damage becomes more severe as times go. In fact, Climate change is taken too lightly by world leaders. Likewise, climate change was also highlighted by Greta Thunberg in the recent United Nations youth forum.
Generally speaking, Malaysia is a safe haven from natural disasters, but lately, storm-lashed on Penang, Kedah, and Perlis. The storm was a side effect of Typhoon Lekima heading towards eastern China, according to the Malaysia Metrological Department.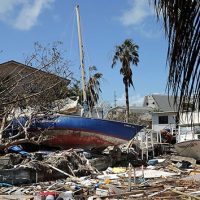 How to protect against Hurricane Damage with Insurances?
Can I insure my house against hurricanes, cyclones, typhoons, windstorms, and floods? Of course, you can. 1st you need to have fire or home insurance, not only your house but also the contents, including your personal effect. You need to incur some extra premium with these 2 extension clauses. In the long run, it is worth it.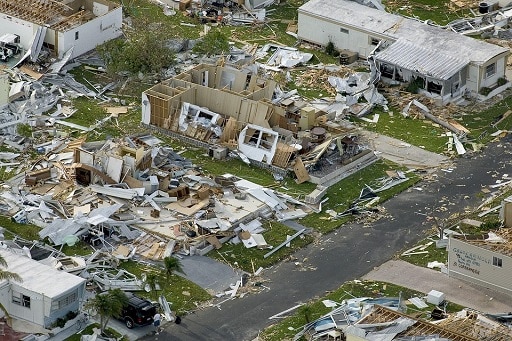 Typhoon insurance covers only wind damage, the loss or damage caused by rain, regardless of whether driven by wind. The damage covered only the actual damage to the roof or walls by the direct force of a typhoon. The insurer is liable for loss or damage to the building. Whereby, the rain entering the building through openings in the roof or walls caused by the typhoon. Having said that, the negligence of the insured, not payable for the water damage due to the doors, windows, transoms or roof lights left open. Even, with the existence of the presence of a typhoon.
In fact, the insurer does not cover human error whether it is intentionally or unintentionally. There is no such saying the insured's right to claim when one has policy coverage of their home or house content. 
Will Homeowner Policy Cover Hurricane Damage?
Homeowner policies cover different aspects of damage to your home caused by storms and tempests. Some hurricane damage may be covered. However, in most cases due to the types of extensive damage, a hurricane may cause. The majority of the people in a hurricane-prone area need more than one policy to cover damages. Whether you covered or not depends on:
The type of damage.
2. How it was caused.
3. The type of homeowner coverage you purchased and where you live.
How to protect against Hurricane Damage with Insurances?
High-Risk Zones and Restrictions on Coverage
As a matter of fact, different coverage for property that build on high or low-risk zone designation. Depending on the location you live, your home, renter or condo policy may cover some of your property from damages resulting from hurricane-force wind damage. However, areas that are prone to hurricanes (and also tornadoes) may have exclusions for this type of wind damage. Additionally, you need to add an endorsement for windstorm coverage. 
In addition to variations in coverage based on the state or area, you live in. To make the matter worse, due to the complexity of hurricanes cause different kinds of damage. Thus, under your homeowner policy alone,, not all damages are covered. Therefore, it is best to consult a qualified agent to handle the contract of policy.
How to protect against Hurricane Damage with Insurances?
Need More policy for Hurricane Home Damage Coverage
Hurricanes damage to property hail from various sources. Although people often worry about wind damage from hurricanes. In actual fact, they forget that the water damage is the most severe. Because of this, it is important to consider the different kinds of coverage. The insurance covers Hurricane damage in three ways:
Homeowner, Renter or Condo Insurance (Windstorm and sewer backup endorsements).
Windstorm Coverage.
NFIP Flood Insurance and Excess Flood Insurance (for sum insured of homes above $250,000 in value).
Sewer Back-Up Endorsement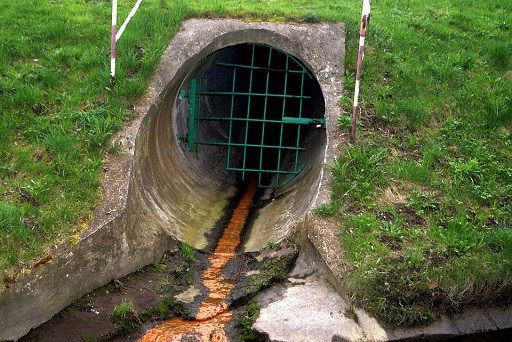 Note the actual cause of sewer backup may also occur. If the cause is heavy rainfall, a sewer backup endorsement needs to appear in the policy. The coverage is based on the wording and exclusions of your policy. However, equally important is how the insurer gives a definition of the event. If it is a result of a flood, sewer backup may not pay.
For example: If the sewer backup was caused by a flood, and you did not have flood insurance, thus, no liability to the insurer. Sewer Back-Up could happen without a flood, and in this case, it may be covered if you had the endorsement.
What Kinds of Damage Will a Hurricane Cause?
Hurricanes cause various types of damage. The most common damages to your home from a hurricane or tropical storm will occur from certain risks and perils like:
Wind 
Heavy Rainfall
Flooding
Storm surge
Tornadoes
Sewer Back-Up
Flood Insurance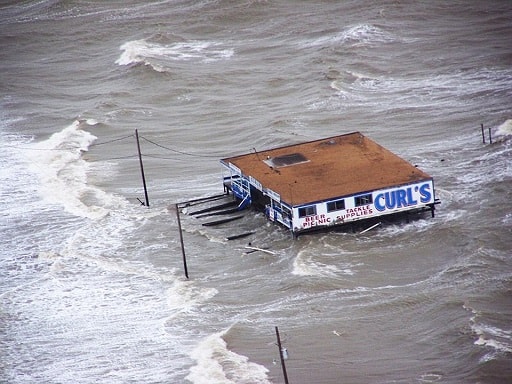 The flood insurance, not cover are loss or damage caused directly or indirectly by landslide, subsidence, explosion whether incidental or not. Likewise, it applies to theft whether occurring during or after a flood. The following do not constitute a flood. For instance, overflowing, bursting or leakage of water tanks, pipes, gutters, downpipes, and public water supply mains, backing up of sewers or drains.
How Flood Insurance Works
How to protect against Hurricane Damage with Insurances?
By definition, a flood insurance policy is conversely different from basic hazard insurance or homeowner's insurance policy. As a matter of fact, it only covers losses due to flooding. Standard homeowner's insurance policies will cover most other losses with the exception of flooding. Moreover, the claimable events for homeowner's insurance include losses sustained by fire. Also, it includes wind damage, and falling trees, to name a few. However, unlike a standard hazard policy, the insured need to buy separate flood insurance for a building and its contents.
National Flood Insurance Program's
Flood insurance policies cover not only all homes and commercial properties but also in the National Flood Insurance Program's (NFIP) floodplain. However, properties are located in a flood zone and are mortgaged by a federally backed lender. Thus it will require adequate flood insurance coverage to receive financing aids.
The NFIP regulates premiums are all the same regardless of purchase from an agent. Uniquely, considerations like flood probe zone designation, age of the property, and numbers of floors coupled with the frequency occurrence of the flood have impact premium calculation.


Motorcar damage insurance
The standard 1st party motor Car policy does not cover "any accident, loss, damage. Or liability directly or indirectly, proximately or remotely occasioned by caused by any traceable of a flood, typhoon, and hurricane. Some insurers cover these perils at an additional premium. Others reject it even though the insured is willing to pay the extra premium. It is mainly due to a reinsurance or co-insurance treaty.
Personal accident policy usually does not cover a tidal wave.
Some insurers cover you against hurricanes only if your house is made of concrete under a galvanized iron roof. Or against flood only if your house is built on high ground. It is best to let your insurance agent or broker negotiate with their principal.
In the final analysis, the insured should take up adequate hurricane damage house insurance.