Loss of Profit insurance why agent shy away?
The Loss of profit insurance sounds an alien phrase to the majority of the agent, nevertheless, it brings a profitable for an underwriting profit for the year-end. Despite the fact it is a complementary policy to the fire insurance for the existing client, the agent silence on this as if it is a taboo subject to even those veterans. Stumbling across an agent serving an insured for the past 2 decades, never raise the issue on this loss of profit insurance. Consequently, he would out of business for the following year, when a knowledgeable, armed competitor edged over the business.
Industrious to learn this subject, without the Accounting, grasping to analyze and digest this subject is a tremendous task for me. Enrolling in the class whereby I was the eldest peer among the student half of my age. Doubling hard, sacrificing my family time, enrolling for another 3 subjects for Australian Institute of Insurance via self-study. Passed 4 with  3 credit another with a distinction in addition working in a public listed insurance company and managing my logistic firm. No Labor, No Gain is my philosophy. Firmly believe the saying learning begins at the womb, ending at the tomb.
What is Loss of Profit Insurance?
Well, in basic terms, loss of profit insurance ensures your business having a decent income when impossible operation at full capacity with declining revenue as you normally would and the subsequent loss of profits 
So, essentially, it covers the loss of profit your business will suffer consequences damage from an insured peril. Insured perils typically include fire, floods, hurricanes, storms, earthquakes or volcanic eruption.
The types of events impact where it's possible to halt your business operations for a period or operate at a lower capacity, typically result in a loss of profit. It ranges from between being a minor blip on your business's earning potential radar to completely obliterating your business.
Interpreting the coverage
An insurance policy is an evident contract between the insured and the insurer, spells out the right and duties between them, particularly, specifies the circumstances under which the insurer will pay the insured. And if the insured or anyone wants to know the coverage provided by the insurer, by finding the answer in the policy. 
Policy couched in legal terms and phrases, not surprisingly few people including agents actually read and understand it. Such a situation judge an advocate of creative insurance marketing should not condone. After all one of the basic selling skills is product knowledge, indeed "Know the product" is one of the commandments practiced religiously by disciples of "creative selling" or "high impact selling".
Is a problem for Malaysian scenario, not just food for thought?
Agents generally lack in-depth product knowledge that they are selling. The lacking not only blunts one's competitive edge but also prevents one from reaping opportunities offer. Apparently, one contributing factors is the tangible aspect of the insurance product in the form of a legal document, undoubted hard read and understand due to the lengthy sentence full of technical jargon words. Both the insured and the agent, gratefully, they could spare the effort to read the policy. Another reason, many insureds show little interest in the exact coverage offered under such policy until they come to a crunch when a claim arises. Such apathy coupled the incompetence of many agents to explain the policy coverage fluently resulting in unjustified criticism that insurance product hides in a black box and you probably won't know what is inside until there is a claim.
Loss of profit, what to cover in my next coming post?
You acknowledge my article
Please share it out with your friend or family member. Sharing is joy doubles. Welcome any suggestion and constructive comment or be a subscriber to my mailing list.
Email me at [email protected].
Thank.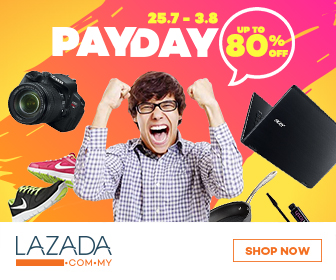 Buy your domain name here.
Comments
comments